Welcome to Hitchhikers Wiki! A wiki dedicated to the truly amazing works of Douglas Adams and Eoin Colfer that anyone can edit. First published as a comedic radio series in 1978 Douglas Adams series became an international multi-media phenomenon. His trilogy in six-parts has received acclaim through the years, the last being written by Eoin Colfer. Many other adaptations from the original radio series has seen as Radio and TV Series as well as comic book adaptations. And in later years saw the development of a Film and Computer Game.
Trending articles
Popular categories
View full main page
Welcome to the...
HITCHHIKERS WIKI
648 articles • 803 files • 18,224 edits
BE PART OF THE COMMUNITY
We are currently editing 42 648 articles.
Be a part of the Hitchhikers Wiki community, our project aimed at providing the largest collection of Hitchhiker's Guide To The Galaxy information around the world.
To write a new Hitchhikers article, enter the page title in the box below.
Or you could create one of the wanted pages.

This Wiki was created by fans, for fans, in the hope of cultivating new fans, and we welcome you into the world of The Hitchhiker's Guide to the Galaxy.
We only have one last thing to tell you...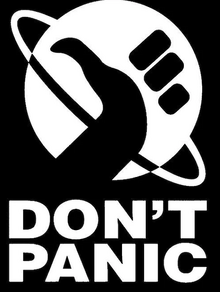 FEATURED ARTICLE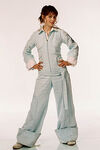 Trillian, usually known as Trillian and sometimes Trillian Astra, is a human astrophysicist and mathematician whom Arthur Dent completely failed to chat up at a party at a flat in Islington.
Trillian eventually left the party with Zaphod Beeblebrox, who was directly responsible for her nickname. The next time she and Arthur met was on a spaceship in deep space, six months after their first encounter and shortly after the Earth had been destroyed by the Vogons to make way for a hyperspace bypass...