Hello all!
I do hope everyone in our little community has been keeping as well as they can be during this tumultuous year. Understandably editing has slowed down during 2020 but I'm glad to see it as it means our users are prioritising real life things and that's more important.
I just wanted to make you aware that a user who has been permanently banned from the Hitchhiker's Wiki for refusing to follow guidelines, harassment, and quite frankly a lot of self entitled and disrespectful behaviour is back to attention seeking in all the wrong ways.
A day after receiving a permanent ban the user CarverSindile started their latest attempt to clamour for attention and continue their affiliation with our Wiki by creating what they and no one else is calling "the Hitchhiker's Wiki Discord".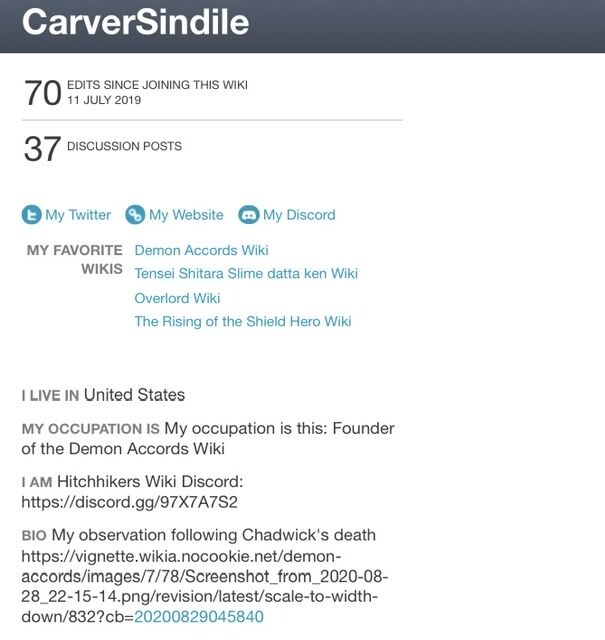 This is not a Discord server that is approved or made with any connection whatsoever to this Wiki. Nobody at the Hitchhiker's Wiki can guarantee that this Discord server is safe or even related to our content. Seeing as the link to this "Hitchhiker's Wiki Discord" has been sent to myself by this banned user from their own Wiki (they have already been warned by staff about using it to contact people who have explicitly told them to leave them alone) it is more likely than not that this Discord has been created with the intent to try and reverse their ban, rather than an attempt at creating a community space.
Whatever the reason, I don't recommend joining a Discord made by a user who seems extremely bothered to have been banned and refuses to understand the word "no" (or the words "permanent ban" and "do not contact me", but I digress).
While we try to keep Hitchhiker's Wiki a safe, all-ages, open minded and respectful place, nobody can guarantee this of the Discord. Anyone who joins it does so with the knowledge that any behaviour encountered there is not associated or reflective of the Hitchhiker's Wiki.
Loathsome as I am to give them even a second of my time, I think it's important to make people aware of this fake "Hitchhiker's Wiki Discord" made by a banned user. I also do not recommend contacting this user in any way as, from personal experience of trying everything in my power to reason with and understand them, they are more intent on talking than listening.
Stay safe, remember that life offline is worth prioritising too, and I hope you're all keeping your towels close - you never know when you might need them!
-Pigeon